Career
Working with us
At Global Airfreight International, we believe our people are our assets. 
We continuously work to improve better working environment and benefits for our people.
We have 200 employees in Singapore, each in diverse roles in various business units. 
Amongst our dedicated and talented team, we have 10 sales professionals with valuable sales expertise to offer our wide range of comprehensive reliable services.
In alignment with our Culture as well as Vision & Mission, GAI believes : 
To break existing boundaries

To exceed expectations at every opportunity

To constantly add value

To be different

To pursue excellence

To set high standards
Some stories to share!
Our management strongly believes in lifelong learning; and advocates for employees to constantly upgrade in various aspects be it in technical terms or personal development.
We do have our internal trainings conducted by our very own employees to employees of different department!
(1) Internal Awareness Training on Excel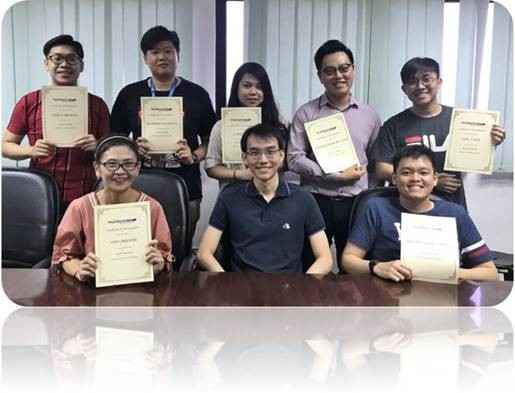 (2) External Training on Dangerous Goods Regulations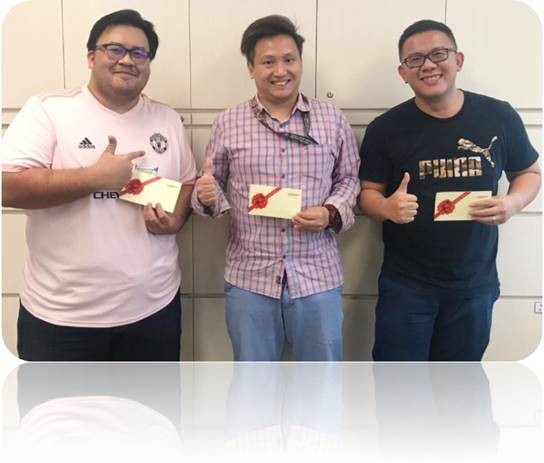 In Global Airfreight International, we also recognize the acts of excellence and kindness provided by our people. We reward whenever they go above and beyond what is expected.
Some of the incentive includes:
Customer Delight Incentive

Examinable Course Incentive

Employee of the Quarter (Operations) Incentive

Thinking Report incentive
For our employee's voices to be heard, we also established 'Thinking Report' as a platform for employees to submit their suggestions/ thoughts/ feedback. It can range from individual ideas/opinions to ways of improving work processes in which it will be taken in by the management positively in order to help the company continuously improve and move forward as one.
Join Us 
We welcome talented individuals who can partner us to achieve our vision of being the Choice Logistics Solutions Provider.
1) Officer - Import/Export Operation
Job Description
Liaising with customers through the phone and email

Ensure accuracy & compliance of required import/export documents

Ascertain prompt & accurate date in documents processing

Execution of AWB, and distribution of shipping documents
​
2) Officer - Logistics
Job Description
In-plant program, handle day to day operational transaction for client shipment

Pick and pack inventory items in an orderly manner

Coordinate transport arrangement from pickup to delivery according to client's request

Liaise with forwarder for shipping arrangement and ensure timely pickup of overseas order

Emails communication with Customer Service and logistics personnel
3) Officer - Sales Support & Admin
Job Description
Daily shipping coordination of export/ import / 3rd party/ cross border trucking

Provision of Support to drive sales of identified corporate accounts

Airfreight and seafreight quotations and compilations and preparations of RFQ

Generate monthly customer summary reports & advise billing instructions

Assist in target account telemarketing

Other general administrative support
4) Permanent Part Time Admin Assistant 
Job Description
Sorting

Filing

Data Entry

Ad Hoc duties
Make your next career move today by sending your resume / CV to careers@globalair.com.sg
Your application will be reviewed and HR will be in touch if you are shortlisted for the role3
Internship Programs
Students – Internship Program
Global Airfreight International offers internship programmes to gear students up for the real world, where students will be immersed in the fast-paced working environment and exposed to numerous learning opportunities!
Interested applicants, please write-in with your resume to careers@globalair.com.sg